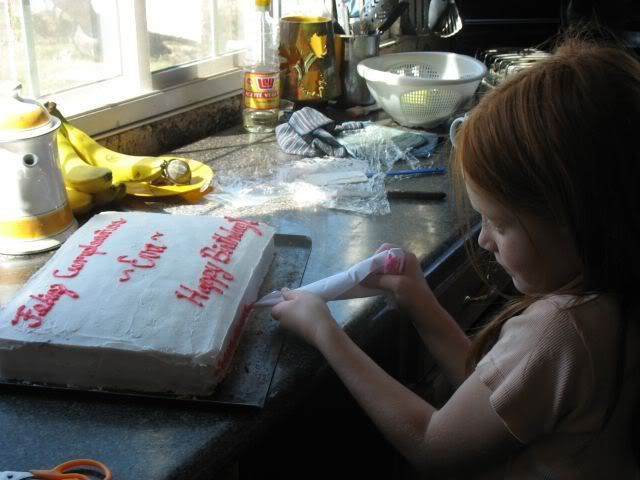 Big sister, Sarah, fixed Evie's hair and she grabbed her favorite party dress. This was the dress that Dad brought back for Eve when he came home from the tsunami relief in India in February of 2005. Still her favorite, though!!!
Andrew was the official pinata puller. His job was to make it as difficult to hit the pinata as possible. He did a great job, but the girls proved too much for him. The pinata burst, scattering balloons all over the yard...but that's the whole idea anyway, right?!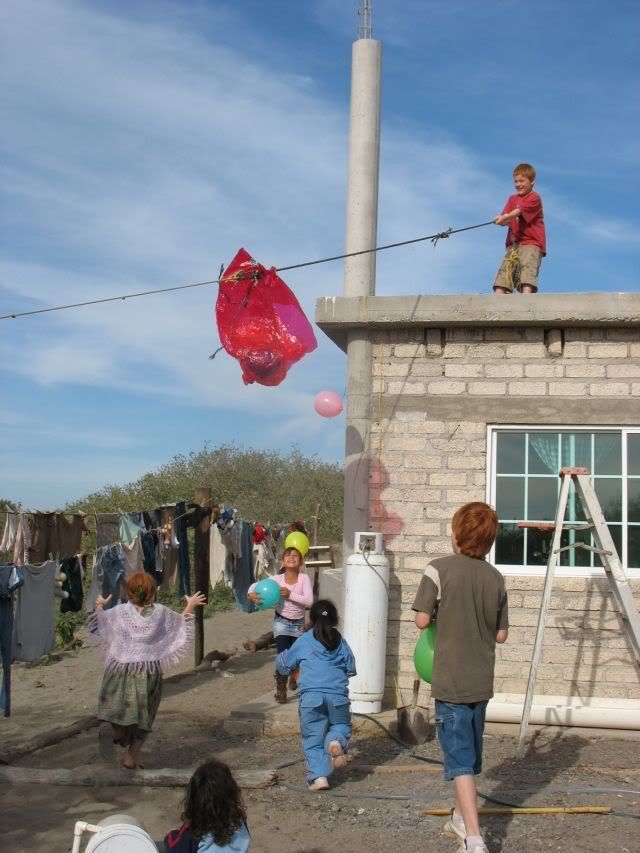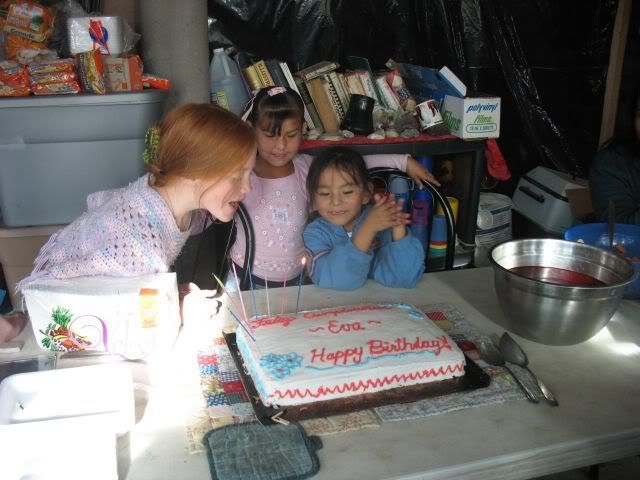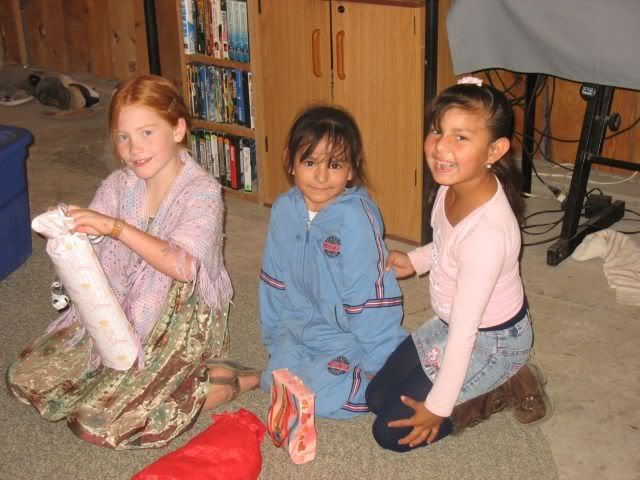 Then the girls came in for cake and Jell-O (a Mexican tradition) and opened presents. We used trick candles on her cake, so it was a little tricky to blow them all out...she figured it out though!
Eve and her two best friends: Damaris and Maveli.