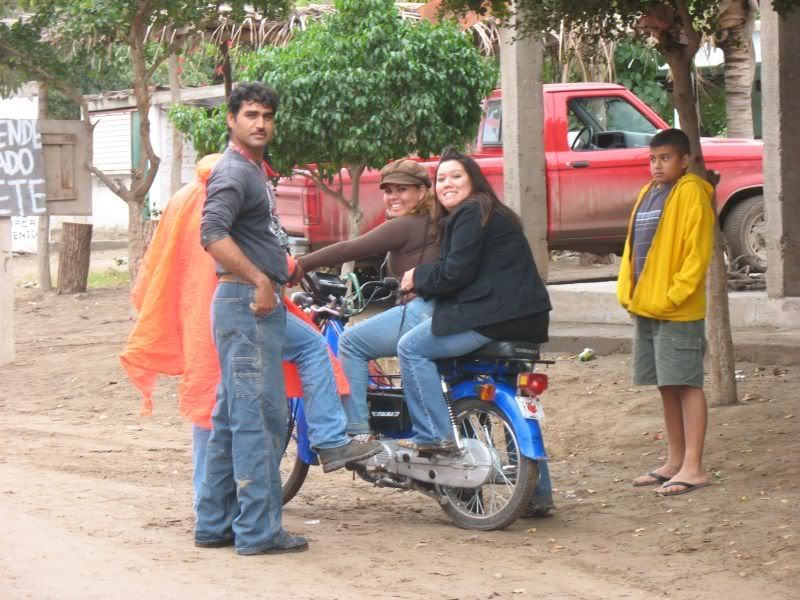 I was digging through and organizing photos on my computer the other evening and I ran across this picture of a couple of missionary sisters. I just had to share!
The two girls are Mavil and Melissa. Mavil is driving the motorbike and she's one of the two young ladies living with us and preparing to serve in Africa. Melissa is on the back of the bike. She pops in and leaves comments here and at our ministry blog from time to time. Right now, she's in Japan working with believers there. You can see what she's up to by checking out her blog at
United in Christ
.
Sorry, Melissa! Beg all you want, but I'm not taking this photo off! It brings back too many good memories! Miss you, Sister!