This weeks tackle was a pretty hefty one -- which I had VERY little to do with, but I did take the time to capture it on film, so that counts, right???
It's beginning to warm up...time to take the cover off the pool!
Yuck.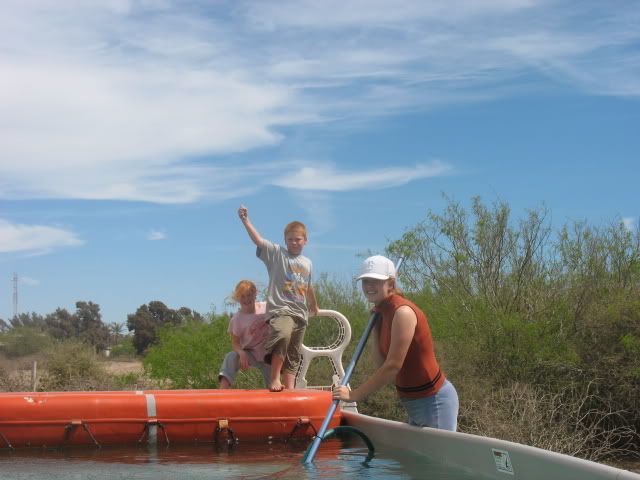 There was plenty of work for everyone and everybody pitched in to make the pool...
beautiful again!!!