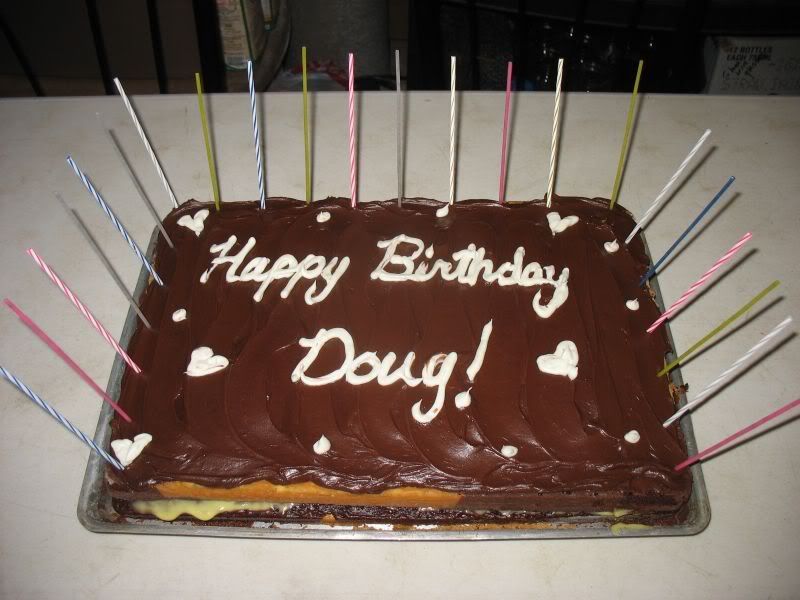 January 8th marked a triumphant day in our life. Doug turned 40. Wa-hoo! Hey, it's quite an accomplishment!!! To celebrate, according to Calvary Chapel Boca del Rio tradition, Doug received the customary "5 Gallon Salute".
Braulio and another friend of Doug's, Chavo, came over to borrow some tool or another, and since they didn't remember, I thought it my duty to remind them that today was Doug's birthday. Braulio hurried over to grab a bucket, which just happened to be full of water, and waited for Doug to come back outside.
Now, I have no idea where this tradition began. It's been going on as long as we've been here. I don't see it stopping any time soon! If you are a student at the school and you tell anyone that it's your birthday, just prepare to get wet.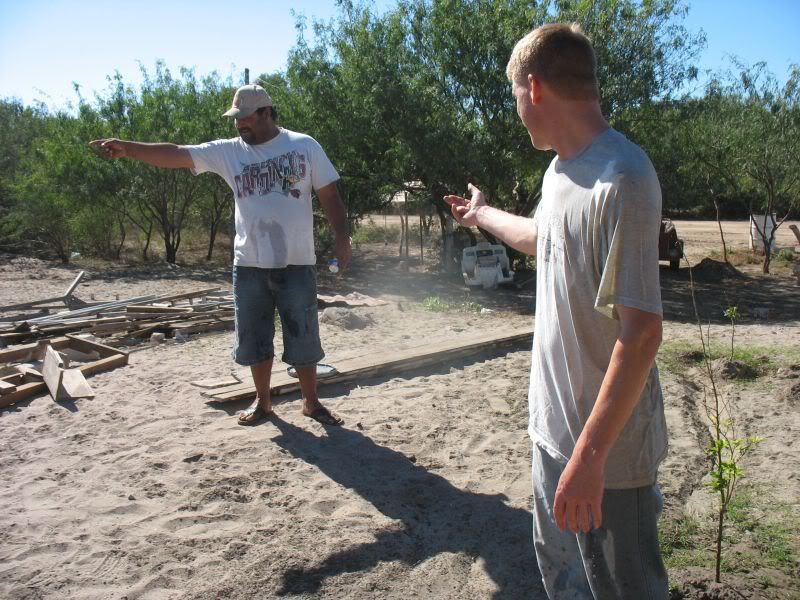 I love this photo. Doug's asking Chavo why he was ganging up on him, while Chavo's pointing at Braulio saying, "He threw the water!" Of course then Braulio is pointing at me saying, "She showed me where the bucket was!"





Later on, we invited the school and some other friends over for cake. Doug hid in his shop for quite a while and Esteban lurked outside with another bucket of water...waiting...waiting.
Eventually, Mavil and Karen got tired of waiting for Doug to go outside and just drenched him good anyway. Sarah and Caleb got in on it, of course, and then Doug went to change into dry clothes...again.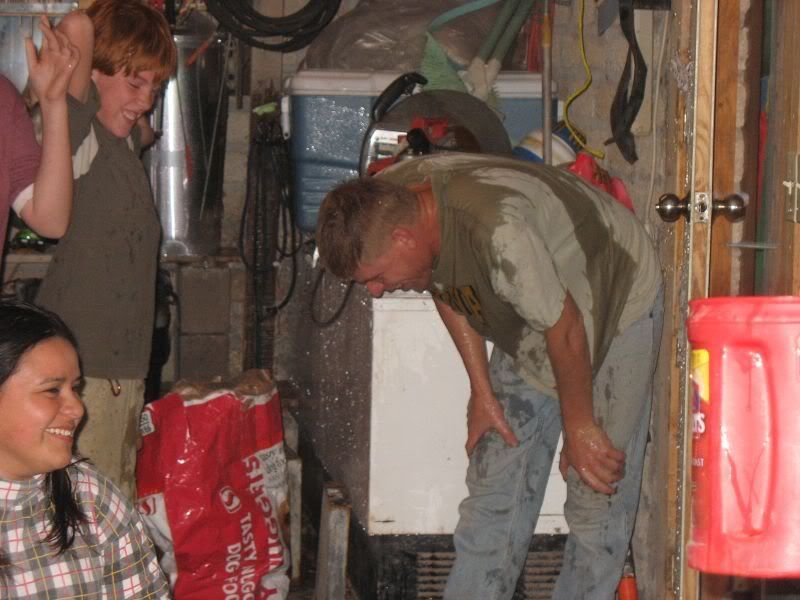 Look closely. You can see a smile on Doug's face; and even though there's a lot of water all over the shop, nothing was damaged, so it's all good!
Happy birthday, Honey!!!