Evie and Andrew have been working on a "playhouse". We don't have a whole lot of trees here, and what we do have are a little "stunted", but in front of the house is a scrub tree (I have NO idea what kind!) which has been receiving a lot of TLC for the past year. I think it has almost doubled in size. Hmmm. I actually think it may have
more
than doubled in size!
Anyway, Evie wanted me to share some pics of her playhouse, and Andrew wanted to share what he's been building for her. What a creative bunch I have!!!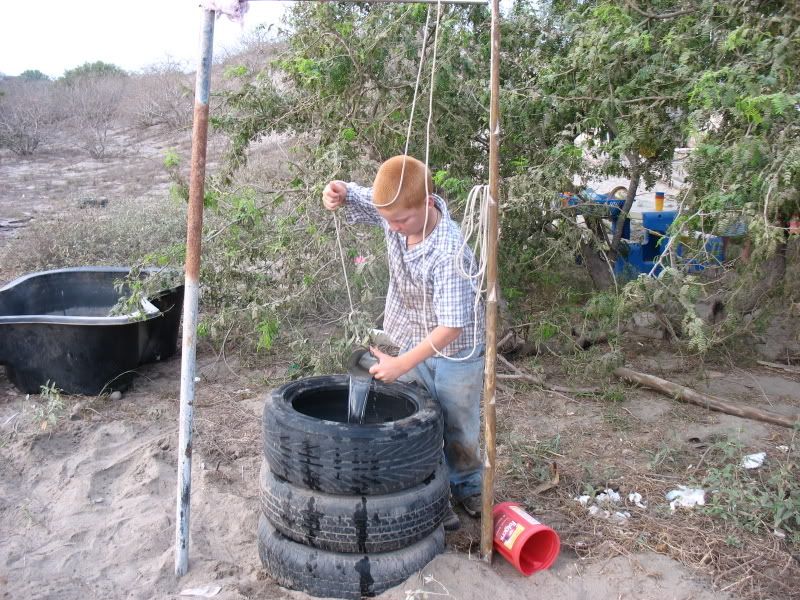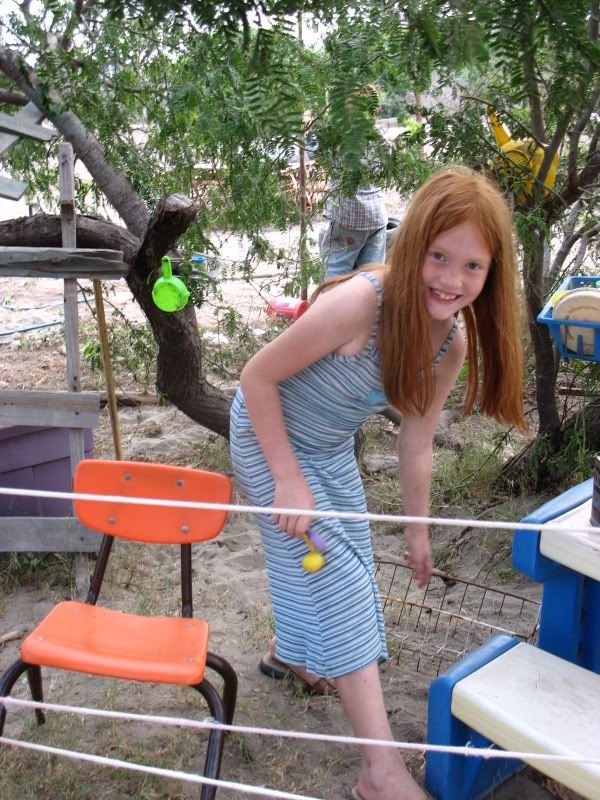 When Damaris and Ian come over, they play for hours under this tree. Great memories in the making!!!