Sorry, I have a hard time keeping Wordless Wednesday "wordless"!!!
These are some friends of ours from Queretaro, southern Mexico. They were down last month to visit and did a performance in our village. Their show, while very entertaining, is mostly evangelical. A clear gospel message was shared at the end and Pablo (the dad) shared his testimony.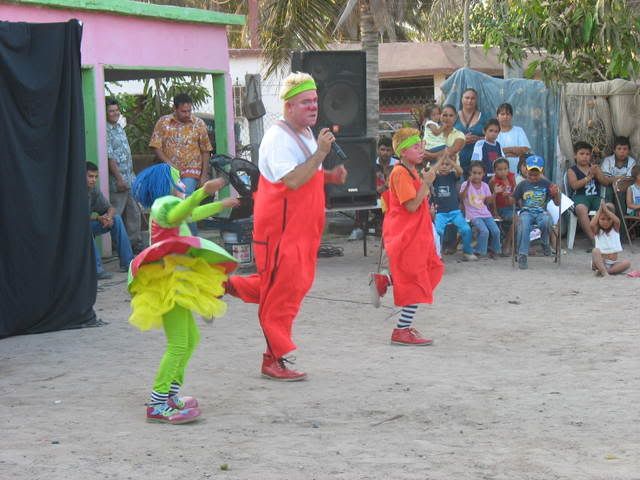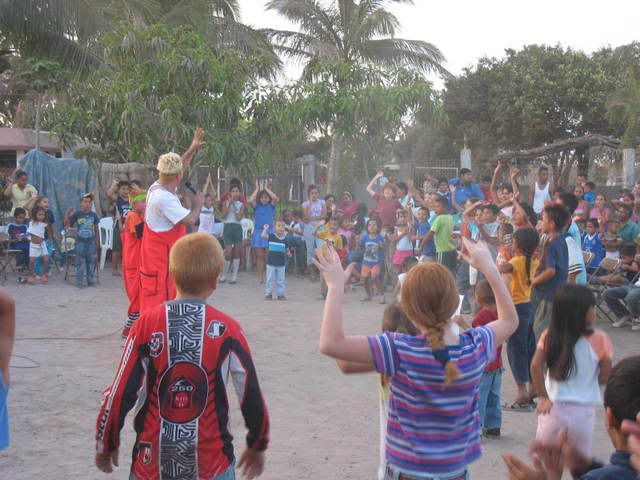 Look at all the red-headed clowns!!!
Evie and Munsie had a great time hanging out!
We're looking forward to another visit...soon!!!