Welcome to the Round TUIT Round-Up. My mom gave me this little wooden button years ago after I said that I'd clean my room when I "got around to it". Once I had the Round TUIT, I had no more excuses! Thanks, Mom!!!
My Round TUIT project is a little fun thing that I've been wanting to do for ages...Recycled Pop Bottle Flowers...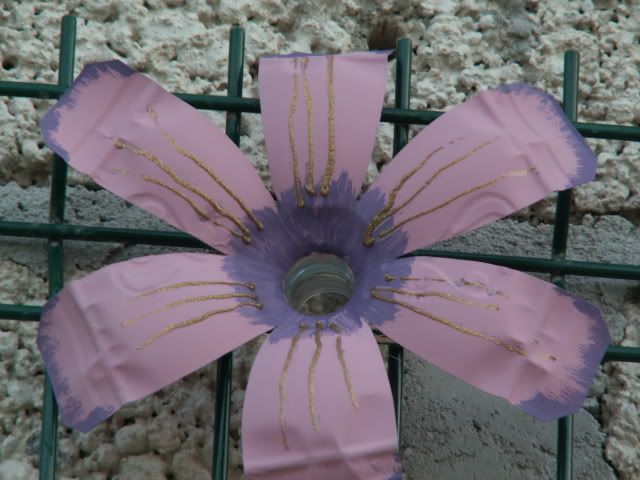 I've had a plastic trash bag full of cut-up Coke bottles collecting dust in my bedroom for almost a year and FINALLY the girls and I spread out a drop cloth and decorated them.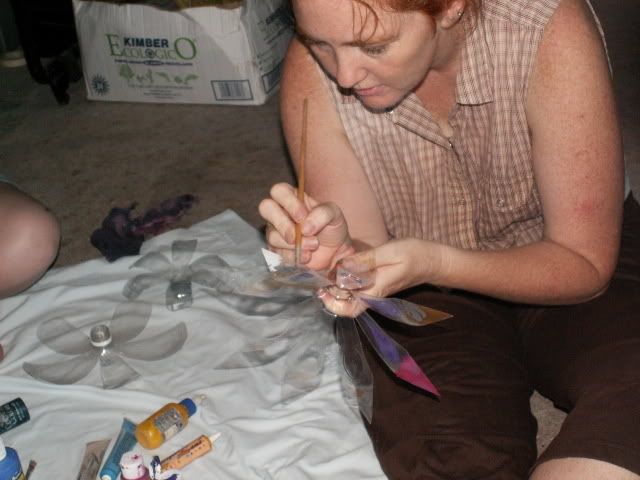 They turned out so festive!
My house lacks color, and I have a black thumb, so real flowers are pretty much out. We had a great time working together!
So, there's the first Round-Up post! I can't wait to see what everyone else is getting around to!!!