The term posada is used, at least in our part of the country, to describe just about any Christmas party held on or around the 22nd of December. In the traditional posada, children dress up as Mary and Joseph and walk the streets in search of the house where the Christmas party (or
posada
) will be. This is done, of course, as a remembrance of the night when Mary and Joseph wandered through Bethlehem in search of a night's lodging.
As with many Christmas traditions, much of the deeper spiritual meaning has been sucked out of the celebration by the commercial. At least the name hasn't changed! The
posada
of Las Glorias was much like the non-Christian Christmas parties (is that an oxymoron?) of the States: lots of food, tons of candy, soda pop for the kiddos and beer for the grown-ups...and cake. You've gotta have a cake.
To be totally honest, we had planned to skip this year's festivities. Several of the men of the village take advantage of the "free beer" aspect of the party and things can get a little out-of-hand before the evening is over. But when your family's presence doubles the number of children, and you know that the whole village is counting on you being there…you show up. Especially when they ask you to bake the cake – you have to stop by to deliver the cake, so how are you going to drop it off and say, "Oh, no. We won't be coming back even though we know you've bought candy bags for each of the kids and you invited us weeks ago." RUDE!!! So we went.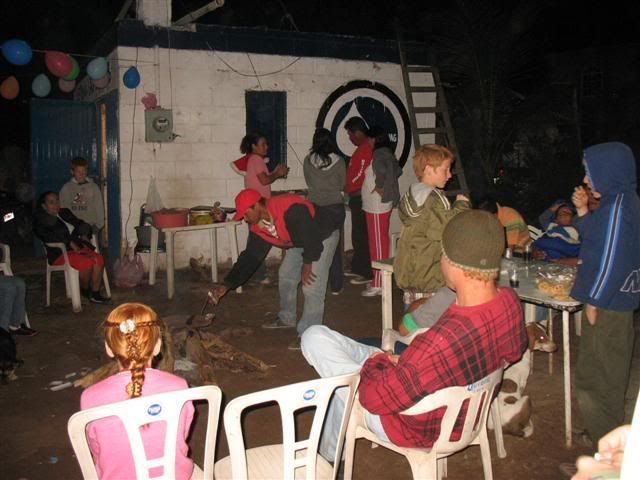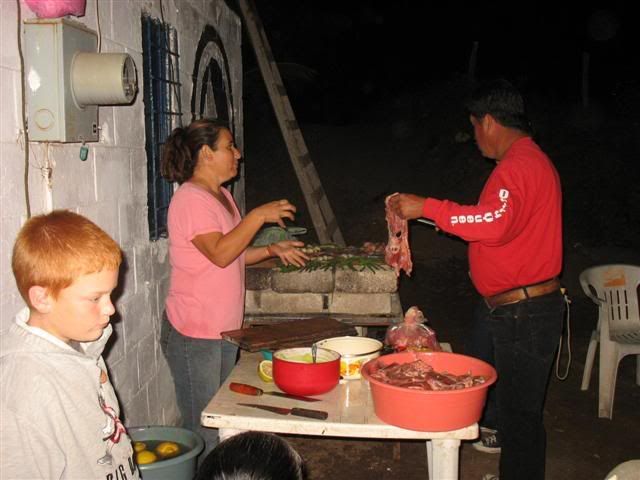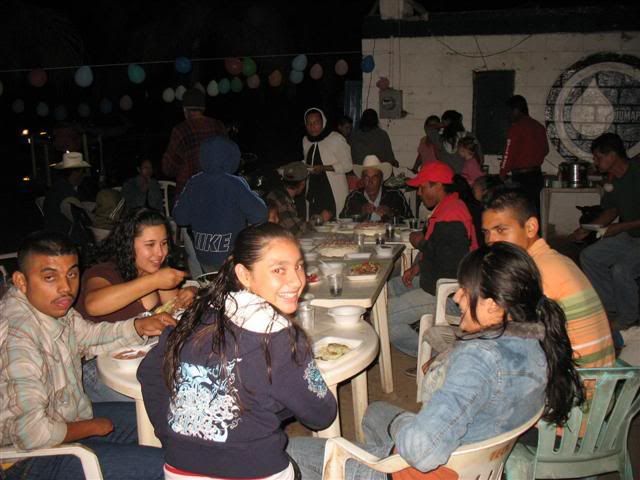 And we had fun.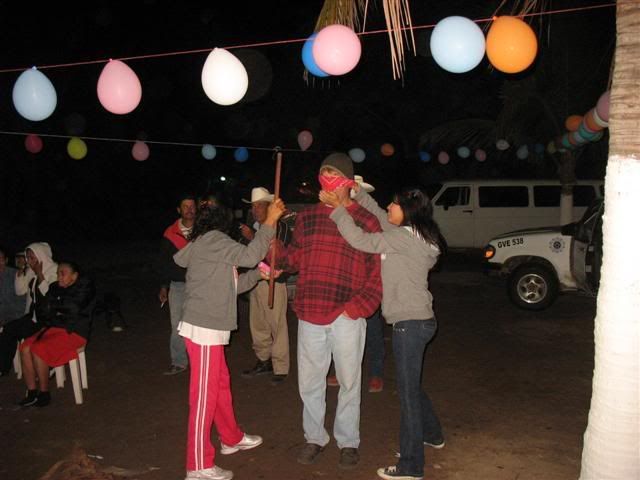 They got everyone to take a jab at the
piñata
. You know why I hate piñatas? Cause I'm always afraid that someone will get a picture of me looking like this…
So the party ended (fairly early!) and we headed home with more bags of tamarind and chili-laced candy. What is it with tamarind candy? And who thought that putting chili sauce inside of a sucker would make it taste better??? Just give me a Hershey's bar, and I'm satisfied!!!