From the Greek root "saurus" meaning lizard comes the latest addition to our family...
Sauris!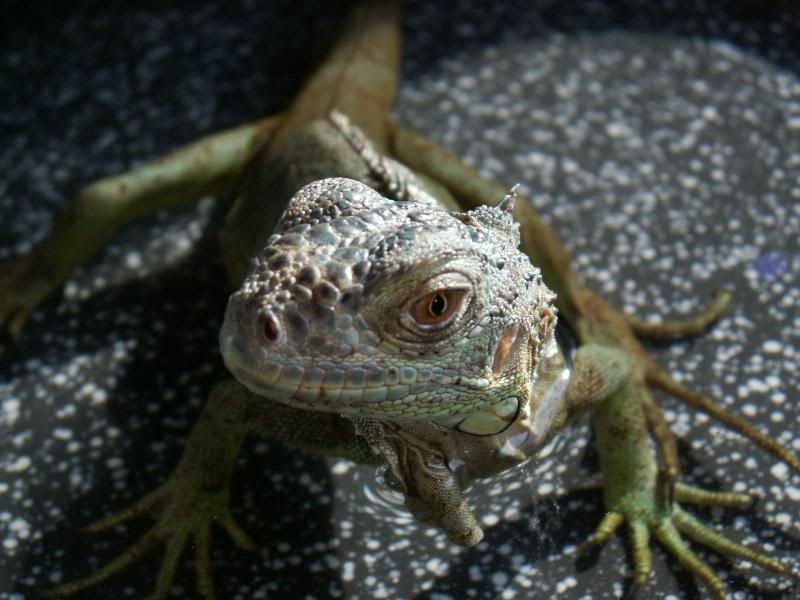 Here she is getting a bath in my turkey roaster just after Seth bought her.
I've just about lost count, but I think this is Seth's 4th iguana. His first, Felicita, was almost 4 feet long when we got her and she escaped while we were gone on furlough two years ago. Next was a young green iguana who didn't stick around long enough to be named. Then we lizard-sat an adult male iguana for Esteban for a few weeks -- after that, we decided that females were better and the young ones are nicer than the adults. A year and a half ago, Seth purchased Neo. Neo was a wonderful iguana and practically lived on Seth's shoulder...until he died. We have hard luck with pets when we go on furloughs!
Anyway, a year after Neo's demise, Sauris has come into the picture. And I'm beginning to think she's going to bankrupt Seth! I've never seen a lizard eat as much as this critter!!! We stumbled upon the fact that hibiscus and tulipan flowers are her favorite snack, so every once in a while we treat her to one. She snatches it out of your hand and tears it to shreads. If I thought I'd be able to upload the video in a reasonable amount of time, I'd do it. You'll just have to take my word for it. She's a hoot.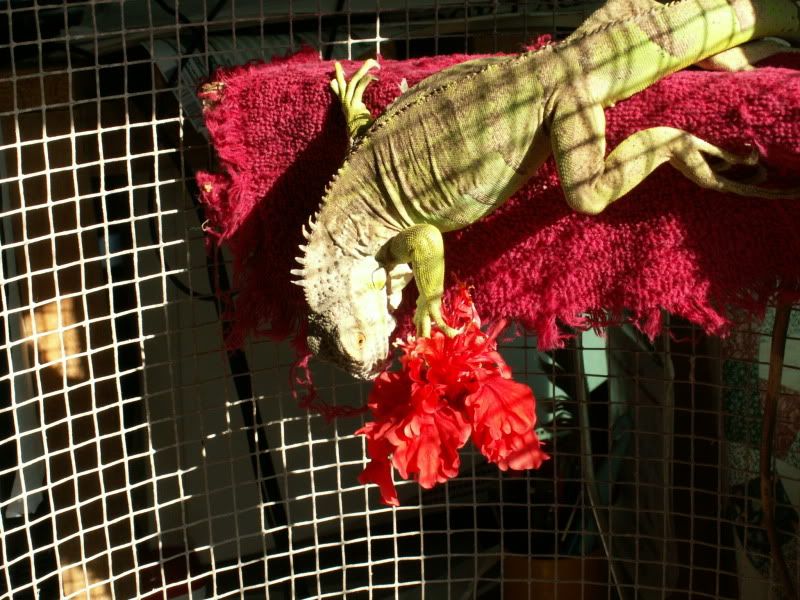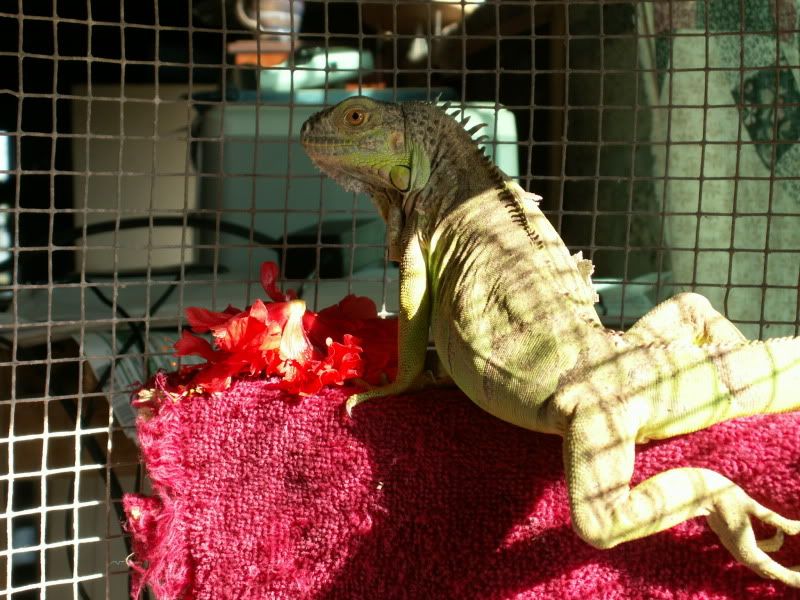 She's just about doubled in size in the past two months that Seth has had her. I'm glad she only eats vegetables!!! I'd have to start worrying about the cats soon if she was carnivorous!!! Sauris certainly does have personality. I never thought I'd say that about an iguana. (Please pray that she's still here when we get back from our furlough in September!!!)