I refuse to say that I'm "over the hill". I prefer to say that I have reached the summit...and I'm just gonna hang out here for a while! I celebrated my 40th birthday in October. My original plan for this memorable day in my life was to invite the neighborhood and have a big
fiesta
. However, we got home from our fall furlough only a couple of days before and it was still really hot and humid and the house was a mess and I was fighting off a cold...so, Sarah and I each made a cheesecake, we invited our friends Braulio and Pily over to hang out for the day and the day passed quietly.
Note to self:
Peanut butter cheesecake and mocha cheesecake are amazing. Both of them. Better not to make them both for the same party or you'll gain 5 pounds.
My special gift from Doug and the kids was this critter:
And of course, if I got one of those, I need one of these: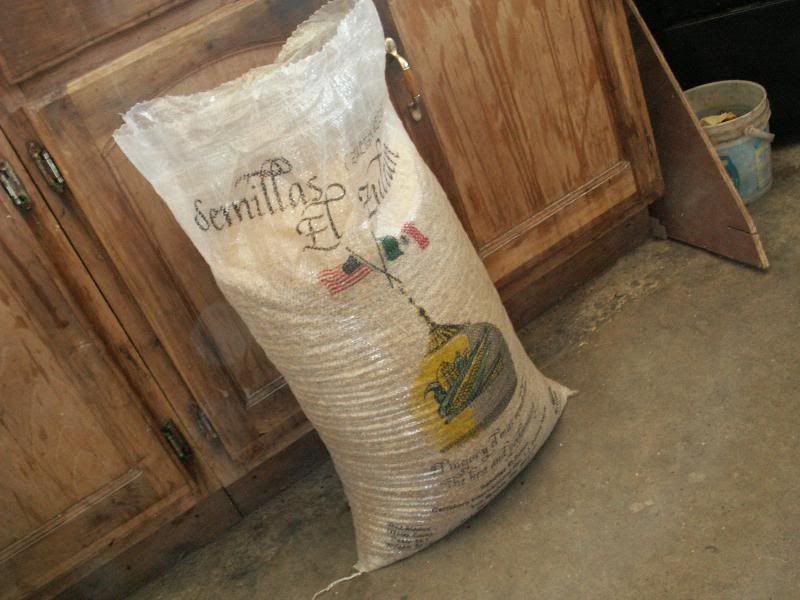 And with both of those, I made this:
And then I made banana bread, but I didn't take a picture of it because we ate it too quickly! But it
was
really yummy!!!
Funny note:
The sound of the grain mill grinding grain while clamped to the kitchen counter is almost exactly the sound of a 5.7 earthquake hitting the house. (Voice of experience.)
Happy birthday to meeeeeee!