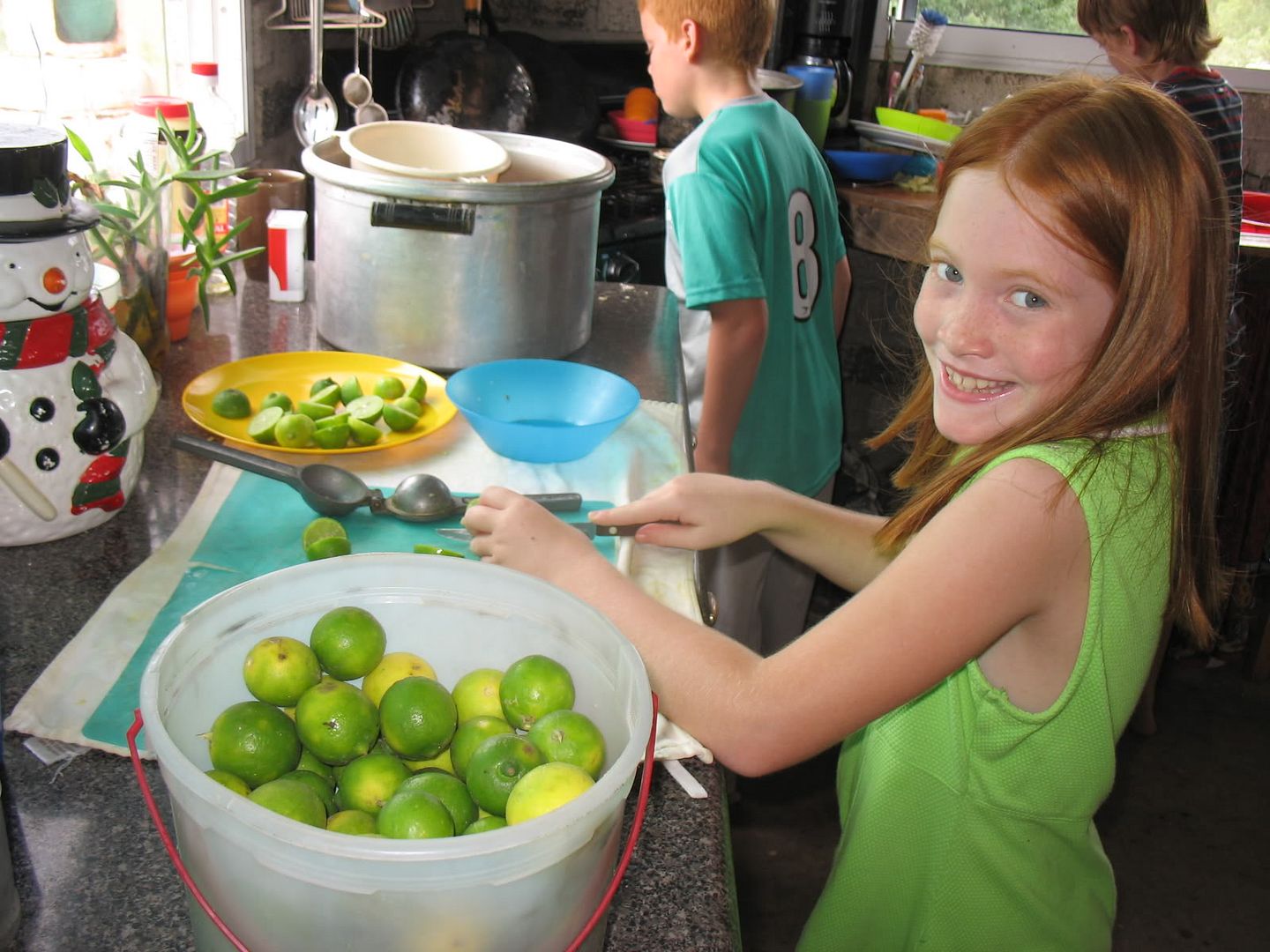 When we lived in Oregon, fall meant grapes and pears, apples and peaches...and of course blackberries and tomatoes!
Here, tomatoes come ripe in April (you can
read about how nice that is here
!). August and September bring mangos and limes. It was a different experience, canning tropical fruit, but I can't think of an easier fruit to process than limes!!!
A word to the wise: process the limes before the mangos. Two reasons: one -- you can use the lime juice to add acid to the mangos; two -- the lime juice is HORRID in the little cuts you get from prepping the mangos.
We only put up 4 quarts of lime juice. Actually, we ended up with 3 quarts when the 4th cracked during processing. I was sad. That was 120 limes sacrificed pointlessly. Sniff.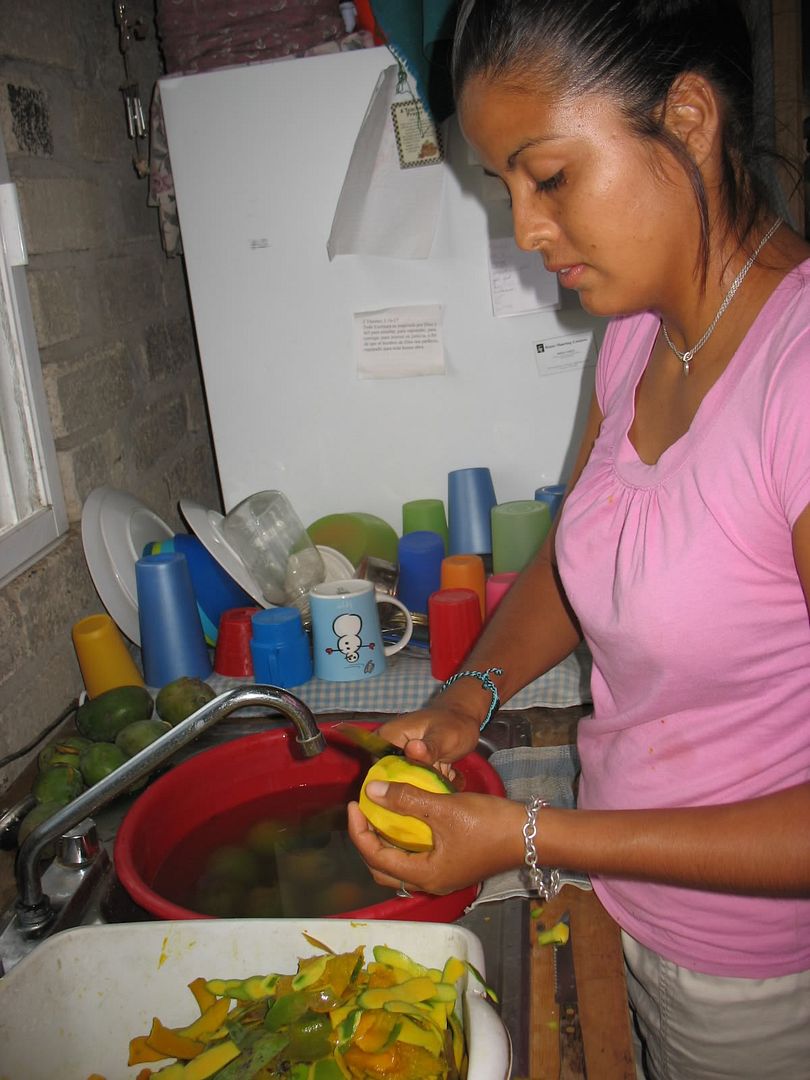 Everybody pitched in to cut and prep the fruit -- even Karen, who was spending the week with us.
Final count: mango jam -- 14 quarts; mango pieces -- 14 quarts.
Saturday, we had waffles with mango syrup! Yummy!!!