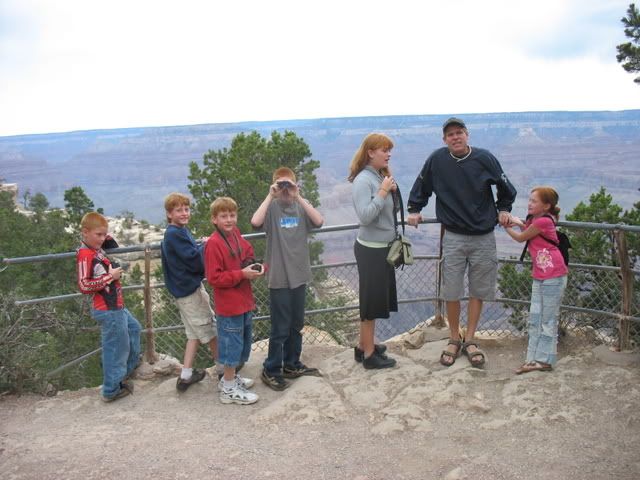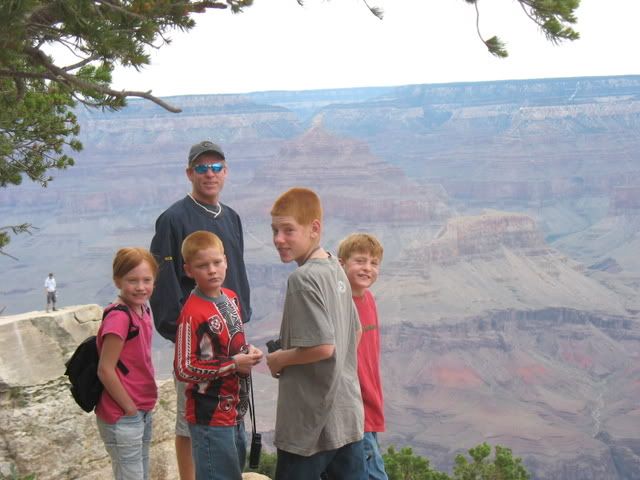 ---
---
---
---
Did you know that the California condor has a wingspan of 8 feet? Wow! The kids had a great time at the wildlife class. They asked so many questions (and the teacher was obviously enjoying it!) that the session went almost a half-hour long! We didn't mind!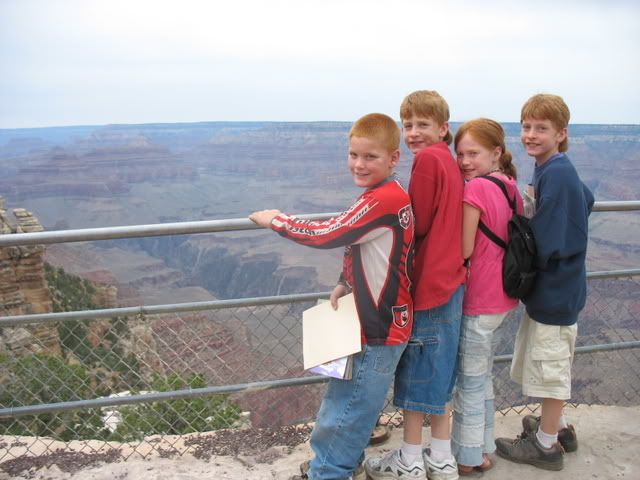 We were warned about this little critter. They've become so tame at the canyon that they've become quite the pests. I dunno; I still think they're cute!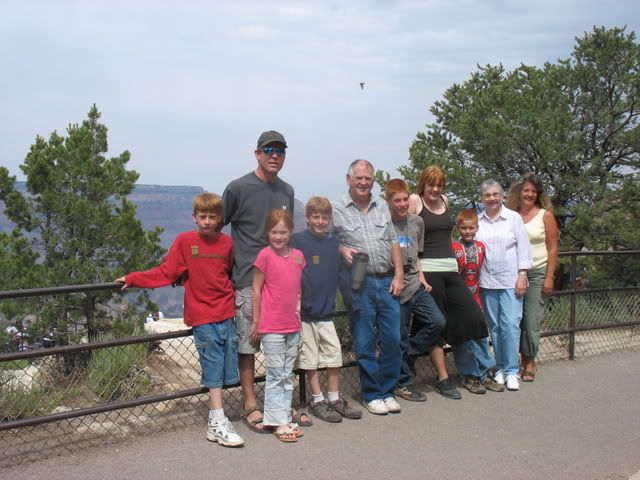 The Coult family plus Grandma and Grandpa Jack and Aunt Cindy
---
We stopped down the road a bit for a picnic lunch. Our picnic table was near the chopper tour landing pad. We were joking about taking a chopper tour someday with our whole family. For one, I doubt they could take us all at once and for another, we could buy a new car or purchase materials for the upstairs of our house for what that tour would cost! Maybe someday one of the boys will become a chopper pilot and give us all a ride. It could happen.
Thus ends the photo record of our Grand Canyon expedition. We are thinking about a back-packing trip next time. There was too much to see in one afternoon!