Here we have a special post in honor of Evie's 10th birthday. Better late than never!
We celebrated Evie's special day in Portland with Aunt Debbie, Uncle Mark and Grandma Linda. Evie's one request was to have an ice cream cake...but I neglected to pass that info on to the ones purchasing the cake. Aunt Debbie must have some special insight into Evie's mind, 'cause look what Dad and Debbie brought home...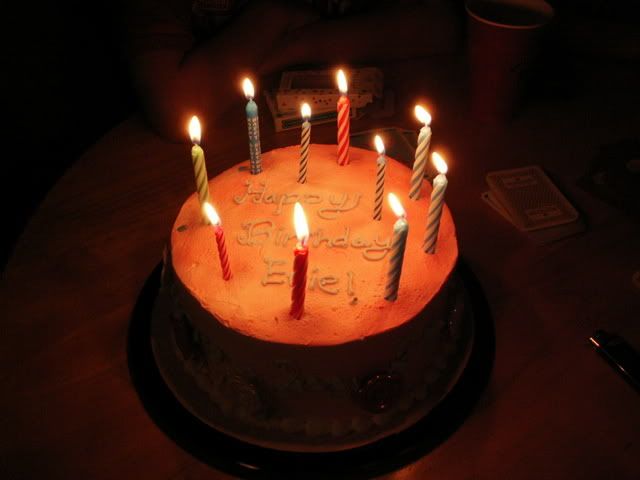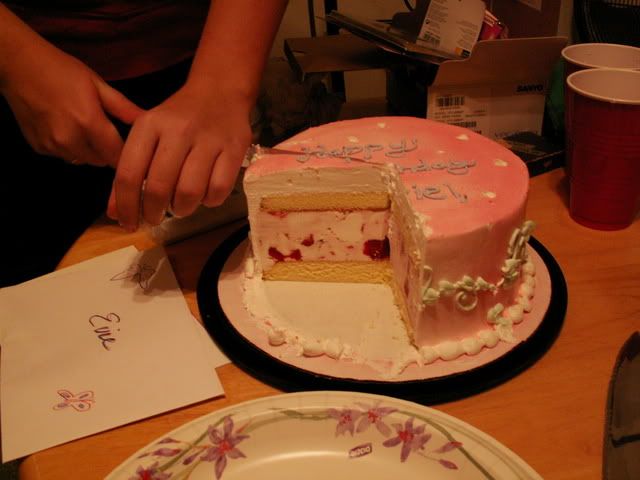 I never would have expected it! Isn't God good?! Even in the little things!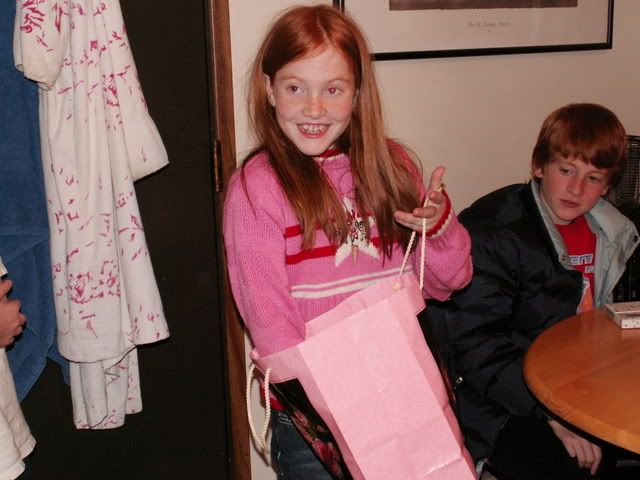 Here's Evie opening one of several "pink" gifts which included a new pink backpack and a pink digital camera. She's very excited about that! She has a natural eye for photography, so you'll be seeing some of her shots on our various blogs soon.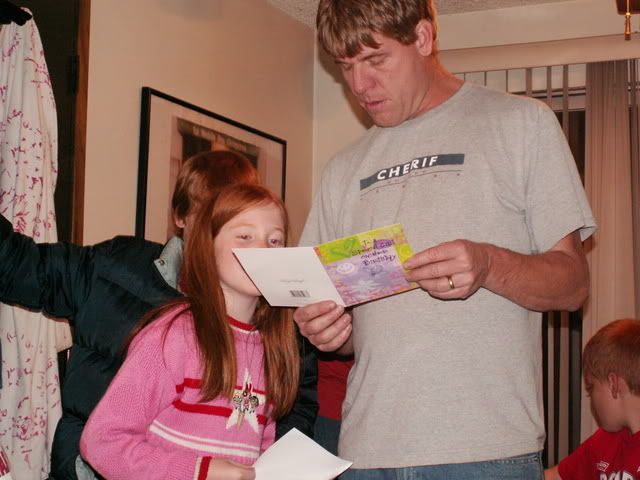 It's official: we no longer have any "little kids". Sniff. Sniff.
Happy 10th Birthday, Evie!!! We're so proud of you!