This post is otherwise entitled: Bad Mommy! You forgot to post about the twin's birthday!!!
Jessee and Seth are very forgiving, though! Thanks, guys!!!
One cool thing about having a birthday right after a US furlough: you get American gifts!!!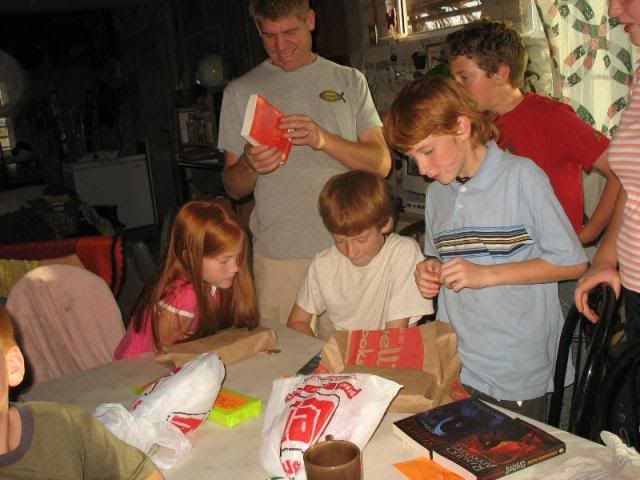 Like NEW BOOKS!!!
And American candy!!!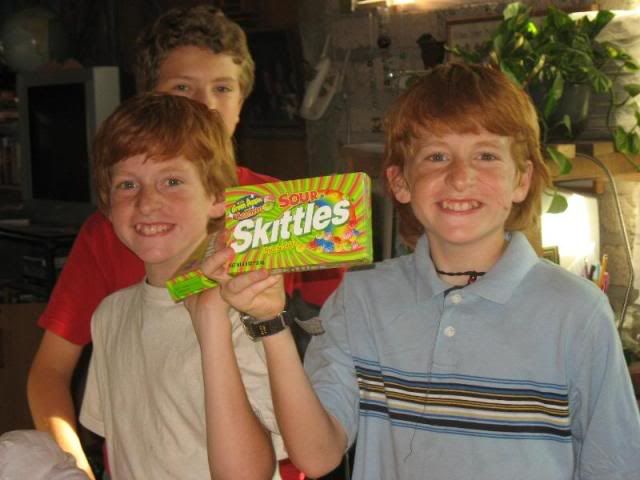 Thanks to a couple of gifts from some wonderful friends in Oregon, we even had an ice cream cake!!! (Thanks Aleta and Shari!!!) This was a first attempt -- and it turned out great, if I do say so myself! There weren't a whole lot of leftovers, that's for sure!

Happy 13th, Jessee and Seth!!!!
We love you!